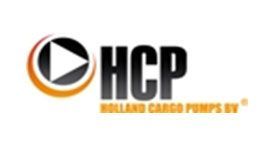 Profile
In 2007 Holland Cargo Pumps was formed to meet the increasing market demand for specialist cargo pumping systems. HCP was formed from a team with over 20 years experience in the design and building of specialist pumping system.
After a period of intensive testing we have created an innovative system that intuitively executes efficient fluid transfer: PUMPING.
Our mission:
To establish a long standing relationship with our customers to ensure trouble free operation of our products.
Partners:
Holland Special Pumps
Whenever or where ever a fluid needs to be pumped Holland Special Pumps will provide you with the optimal solution! Our team of designers, engineers and management has on proven every occasion to react with extraordinary speediness to your specific situation and is focused on delivering the pumps where ever you need them
UHP Systems
Systems supply Hydroblasting, Waterblasting, Waterjetting and Hydrojetting surface preparation services as a specialist subcontractor to owners, shipyards, surface protection and coating contractors throughout Europe and the UK.
Hytrans Systems
Hytrans Systems is active in the development, manufacturing, sales and after sales service of mobile super water supply system and mobile traffic signaling systems world wide. These products combine advanced hydraulic, electrical and mechanical systems.
Products:
● Hydraulic Deepwell Cargo Pumps
● Hydraulic Deepwell Ballast Pumps
● Portable Cargo Pumps
● Cargo Deck Heaters
● Hydraulic Power Packs